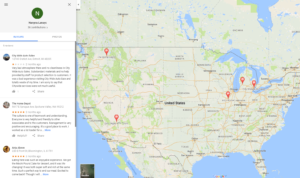 Everybody knows The Home Depot. Did you know that the Home Depot at 5617 E Sprague Ave, Spokane Valley, WA 99212 has been under fired over denying a military veteran a discount? It appears that The Home Depot used to offer a 10% discount to all Vets with valid id. The Home Depot Corporate updated their policy and added new criteria to the policy. I am not here to argue for or against the policy. That is better suited for other websites and forums. What can be said here is that The Home Depot in Spokane Valley denying the discount went viral on Facebook and was covered by Snopes. Snopes is the website to see if a story is true or false. Snopes was unable to determine if the event took place. Again, I am refraining from talking about that. This website focuses on businesses that have fake reviews and The Home Depot in Spokane, Washington has been identified as have 16 fake 5-star reviews. The fake reviews were posted during the same time frame and as quickly as they started, they abruptly ended. It appears that the reviews were posted to combat the negative reviews.
Home Depot Facebook Post went Viral
David Carleton posted the exchange between the Home Depot manager and the unnamed Veteran on Facebook on August 17th, 2015. It has been shared 296,171 times to date. People decided to let The Home Depot know of their displeasure by leaving reviews on their Google My Business listing. The Home Depot quickly went from 8 reviews and a 2.8 rating to 376 reviews and 2.0 rating. A quick check of the negative reviews should be deleted and removed for violating Google's TOS as they do not describe a personal experience or use obscenities. It is doubtful that removal of those reviews will make a difference anyway.
Fake Reviews pop up
As it turns out 3 months ago, according to Google's timestamp, 5-star reviews starting to get posted. In fact, 16 5 star reviews were all posted by fake reviewers. The most recent one was posted by Edith Cameron whom also left a 5-star review for The Harris Building at 111 Division Ave, S, Grand Rapids, MI 49503. Edith is the only reviewer to review both businesses. There is also Thomas Pleasants, Thomas Baize, David Malone, Jose Spivey and Kurt Sangster. Mr. Sangster stated in his "review" that he spends more time at The Home Depot then he does at home. I guess he forgot his travels to Michigan.
Here is the list of 16 reviews determined to be fake:
Edith Cameron
Robert Silas – used a mug shot
Stanley Rodrigues
Tyler Aiden
Ryan Michael
Kurt Sangster
Jose Spivey – used an image of James Bond
Nanynu Lanayc
David Malone – used an image of James Bond
Ethan Christopher
Jacob Benjamin
aaki Keta
ojera aayac
Jose Brown
Thomas Pleasants
Thomas Baize
5-star reviews for ORM
The 5-star reviews appear to be an attempt at Online Reputation Management. There is no way to tell if the anybody connected to business personally ordered the reviews or if they contacted a company to help with their online reviews. It needs to be stated that posting fake reviews is illegal and consumer fraud. 16 fake reviews will not rectify the situation. Somebody from The Home Depot should contact the person that posted the Facebook post, apologize and attempt to make him happy with a $1000 gift card and personal apology. Disclaimer, I am affiliated with the gentleman that has the Facebook post nor do I have any relationship with him prior to this being written or posted. I did share this write up with him.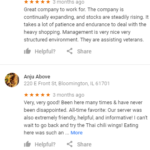 There were zero fake 5-star reviews posted before or after the 16 reviews were posted. The oldest fake review was posted by Jose Brown Mr. Brown also reviewed The Harris Building. His profile was also used to leave negative reviews to destroy the same 2 businesses in Michigan. The profile picture used for Jose is actually a murder victim in Phoenix. Out of respect for the family, I will not be posting his name as I am sure that the family has been through enough. Whoever is responsible for creating these accounts and adds images to them, does not do their homework. For example, the profile picture for Robert Silas is a mugshot for Michael Teneyuque who was arrest on suspicion of murder in March, 2016. Mr. Teneyuque's case is still ongoing in San Antonio, Texas.
The Home Depot may have upset one military veteran and another customer when it was alleged that they denied a military discount. However, if anybody working for The Home Depot personally engaged in falsifying reviews, they have committed several felonies. One the person that paid for the fake reviews knows the full story. As it stands, the Home Depot at 5617 E Sprague Ave, Spokane Valley, WA 99212 has 16 obvious fake reviews by people that don't exist.
Please follow and like us: