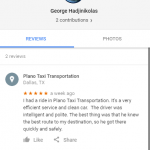 Before hiring Seo Tuners, a prospective customer should take a hard look at their glowing Google My Business reviews. It won't take long to see some alarming trends in the review profiles. First off, users will quickly notice reviews by George Hadjinikolas and Francesca Uras. It seems both users left reviews for Plano Taxi Transportation. Joyce Tsai has only left two reviews and her second review was for Addison Taxi Transportation. Osvy Mcqueen is quite the world traveler and reviewer. He has posted 34 reviews in the past year need two different visa companies.
In fact, we see several of the following businesses have received reviews from users that also review SEOTuners.
Clique Gallery – Boutique
15402 Addison Rd Suite B, Addison, TX 75001 –
Clique Gallery – Yoga Studio & Matchmaking/Counseling Services
15402 Addison Rd Suite B, Addison, TX 75001 –
AMPM Appliance Repair
14241 Ventura Blvd #205, Sherman Oaks, CA 91423 –
Pathway Visas
Office 1202, Prism Tower, Business Bay – Dubai – United Arab Emirates –
Ben's Locksmith Fort Lauderdale
5311 SW 34th Way, Fort Lauderdale, FL 33312 –
101Migration
470 Granville St, Vancouver, BC V6C 1V5, Canada –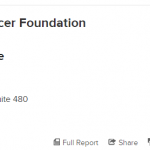 The one listing that caught my eye is for Breast Cancer Car Donations Hyattsville MD, 5500 Lafayette Pl, Hyattsville, MD 20781. 866 540 5069. This is an industrial building where a poorly rated moving company is also listed. I am unable to verify if this is a registered charity. They do provide a tax id# 52-2031814, but that is for American Breast Cancer Foundation (ABCF) 10400 Little Patuxent Parkway, Suite 480 Columbia, MD 21044. The Google listing is 3-stars with the 5-star looking like a bored teenager having fun by posting, "i dunno." I was able to find information listed with the BBB's Give.org, but ABCF never responded to letters sent acquiring more information about their organization.
Breast Cancer Car Donations Hyattsville MD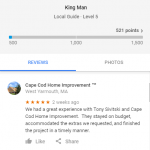 Breast Cancer Car Donations Hyattsville MD, has a 5-star rating with 4 reviews. King Man has left a total of 10 reviews for 101Migration in Canada, Green Electric Solutions Escondido and Ace Contractors Escondido Plumbing in Escondido, CA while needing to have his car shipped from CA to NY using Car Shippers in Tampa, FL. Fortunato Vadalá also needed help acquiring a visa from Pathway Visa in Dubai while needing a locksmith in Fort Lauderdale, FL, and his refrigerator repaired in Sherman Oaks, CA. Both users left reviews for Seo Tuners. Google should look into the GMB listing for Breast Cancer Car Donations and see if qualifies to be listed or if it violates their TOS.
Update August 9, 2018
We are in possession of an email from a company that offered to sell a business fake reviews. The provided the following pricing:
50 Google reviews $150 USD
50 Facebook reviews $150 USD
50 Yelp Reviews $200 USD
50 TripAdvisor Reviews $250 USD
The company representative supplied four GMB links. One of the businesses in questions shares reviews for SEO Tuners and 101Migration. We will have more on this as the story unfolds.
Please follow and like us: