If you are looking for a new or used vehicle you might want to skip the 10 Russ Darrow dealerships. Between the complaints of poor and rude service, all 10 Russ Darrow locations have seen an increase in fake glowing reviews in the past several months. A quick look at the recent reviews has uncovered a pattern of countless reviews being left by fake profiles. Russ Darrow Group, INC has 174 complaints with the BBB in the last 3 years. 44 complaints the consumer verified that their complaint was closed. 130 complaints the consumer either didn't accept the proposed resolution or they didn't contact the BBB back. Russ Darrow has a 2 2 star rating with consumer affairs based on 46 reviews. 2 of the reviewers with 5-star reviews are also using stock photos.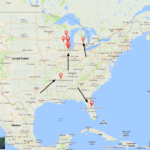 Glenn M Suggs is a huge fan of Russ Darrow as he has reviewed 8 Russ Darrow dealerships. Glenn also needed to rent 8 dumpsters in 4 different states. Mr. Suggs profile picture is the mug shot of Jose Ferreira who plead guilty to murder and was sentenced to 7 years in jail on March 17th, 2017. It's extremely doubtful that A. he would be out buying cars now and B. use that mug shot for his profile picture. What is likely is that somebody grabbed the photo while they made the profile picture.
We found other fake reviews on all of Russ Darrow Group, INC's locations.
Russ Darrow Dealership locations:
Russ Darrow Nissan of Milwaukee
Russ Darrow Direct
Russ Darrow Group Inc.
Russ Darrow Mazda of Madison
Russ Darrow Mazda of Milwaukee
Russ Darrow Mitsubishi
Russ Darrow Honda
Russ Darrow Toyota
Russ Darrow Mazda of Greenfield
Russ Darrow Green Bay used car superstore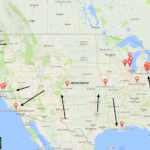 Robi Chodiri has a stock photo image for his profile while he has left 30 reviews across the United States and Malaysia. This profile has also managed to review 11 of the Russ Darrow dealerships and has needed 5 dumpsters rented, 3 air ducts and 2 dryer vents cleaned. Poor guy has had to have 3 different roofs repaired too.  He doesn't need to pay 3E Accounting PLT to track how he is spending all of his money, he can't stop buying cars, houses and for repair services. Maybe he should be only new, or is that buy used is what made him the billionaire that he is?  He has also gotten vehicles from J D Byrider too. Its a shame he can't afford new appliances when he is living in California as he keeps needing repair services.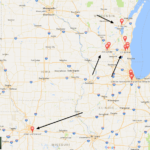 There is also Sen Morgan whom Google refers to as "male catheterization" because he left a video testimony for a catheter for men. Sen is really Dan. Sen is a big fan of Russ Darrow, J D Ryder and renting dumpsters in his spare time. He also needed the help of an out of state lawyer just like Robi did. Maybe Sen and Robi are friends, they had to havrunan into each other at J D Byrider or while camping out at any of the Russ Darrow dealerships. One of them surely has to be referring the other one and should be getting some type of compensation. Its not like either one needs the money as they have piles to burn.
This is an illegal practice. Falsifying review is not only morally wrong but can get Russ Darrow into the same trouble that bestowed Sage Auto. Sage Auto was fined $3.6 million by the FTC for posting less reviews. Russ Darrow will be lucky to only be  fined $10 million. We will continue to monitor Russ Darrow and see if they become the center of an investigation. Whether Russ Darrow Group, INC remains in business, you should go somewhere else. We don't recommend J D Ryder either, it seems that their vehicles end up in the dumpster too.
Update June 1st, 2017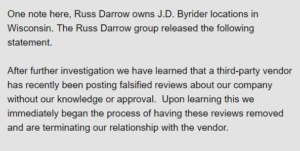 Russ Darrow was featured on NBC Milwaukee by I-Team anchor/ reporter Courtny Gerrish on May 31st. The segment covered the fake reviews being left by Glenn M Suggs. Courtny reached out to Russ Darrow for comment and she received the following statement: "After further investigation we have learned that a third-party vendor has recently been posting falsified reviews about our company without our knowledge or approval.  Upon learning this we immediately began the process of having these reviews removed and are terminating our relationship with the vendor."
I had a short phone call with Mike Darrow, one of the owners on Tuesday, May 30th. He was very concerned about my complaint. I did received the phone call after Mrs. Gerrish reached out to them. Mr. Darrow advised me that they planned to check all of the reviews against their list of customers. I told them that they didn't need to as they were fake. I even mentioned Glenn M Suggs by name and explained in detail how I know it was a fake profile. I advised Mr. Darrow and the unidentified person listening in on the call how to go about removing the reviews. My suggestions to contact Google directly to report the reviews wasn't of interest to them. They asked me who they should ask about where the reviews came from. I told him to check with Josh as he was the name used to contact to address the negative complaints. He might know who the company/ vendor being used to falsify reviews. According to their above statement, they were able to identify the vendor.
Now we play the waiting game to see how Russ Darrow proceeds. I only shared one fake review with them and I have an extensive list. I will know if they are able to get the reviews removed and I will monitor to see if new fake reviews pop up. I will be the least of the Russ Darrow's worries as they are being investigated over these reviews. We will update the posit when we get more information.
Update June 7th, 2017
Somebody has been removing the reviews left for Russ Darrow. The profiles are still live but all of the reviews have been deleted for Russ and the other businesses involved. It is a step in the right direction. Not all of the reviews have been deleted yet. We will keep monitoring all of the Russ Darrow locations.
Please follow and like us: