Rosenfeld Injury Lawyers LLC is another business that came via an anonymous source. Currently, all of Rosenfeld reviews have been removed by Google. I was getting ready to write about them on January 6th, 2018 and noticed that I couldn't view their reviews. Their Google Knowledge Panel shows 4.6 ratings and 3 review snippets. However, those reviews were removed by Google. The anonymous source has been monitoring and reporting Rosenfeld. Rosenfeld original was using a different address. Google caught on or was alerted to it and Rosenfeld had to use his current address. Rosenfeld Injury Lawyers LLC had their reviews submitted to Google several times. Each time, their reviews were deleted, however, the latest rounds seem to have deleted all of the reviews.
Rosenfeld Injury Lawyers Yelp Reviews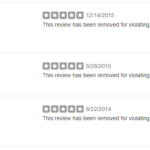 Rosenfeld Injury Lawyers has a connection to another law firm that recently had his Google listings suspended, Steven M Sweat. Mr. Sweat was using virtual offices, somebody's home address and shared an office with other lawyers. All of his listings were suspended by Google. Mr. Sweat is in the Los Angeles area, which is about to become important now. Mr. Sweat had not 1 but 2 Yelp reviews for Rosenfeld that were removed by Yelp for violating their TOS. Mr. Sweat's profile states that his in Beverly Hills, CA. The dates on the reviews he left were 8/22/2014 and 12/14/2015.
Rosenfeld Injury Lawyers Facebook reviews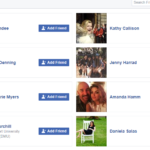 I took a look at Rosenfeld's Facebook reviews and found an odd pattern. Several of his reviewers are all Facebook friends. Tegan Allen, Ernesto Shaffer, Amanda Hamm Dianne Denning, Greg Emdee, Amanda Burgan and etc… I took a look at the review left by Rachael Merola and she left reviews in New Jersey, Toronto, and Southern California. Her profile claims she lives in Chicago yet had home repair work done in Orange County, California. She also had two tummy tucks down in Toronto and both were 5-star service. There is the review from Andrew Van Wyk who left reviews for 2 of Steven Sweat's listings and eight other reviews for lawyers/ law firms.
Time will tell if Rosenfeld gets new reviews and if they stick. I do know for certain my anonymous source will be monitoring the situation closely. I will update this site when we know more about the Google review situation or if new fake Google reviews get posted again. It would have been much easier and painless do get reviews the right way the first time instead of engaging in a game of cat and mouse which is now a game of whack a mole.
Update January 8th, 2018
All of Rosenfeld Google reviews are missing and so is his 4.6 rating. I will keep monitoring the situation to see if it is a glitch or if new reviews coming.
Please follow and like us: