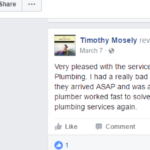 Is AAAAA Plus Website Design Detroit the ringleader of the fake review network that Detroit Seafood Market, Immediate Response Plumbing, ESP Services Inc, Affordable Appliance is using? Yes, the answer is Yes. While checking out the Facebook reviews for Immediate Response Plumbing Inc, I stumbled on the profile of Timothy Mosely. According to his profile, he is the Owner of Website Design Detroit Best Rated. A review of his public feed showed the following businesses being promoted:
Western and Sunset Appliance Repair Service – Fake listing
Esp Services Inc. – Falsifying reviews
Affordable Appliance Plus – Falsifying reviews
Detroit Seafood Market – Falsifying reviews
Kids Choice Pediatricdentist – Falsifying reviews
Plumber Carson CA – Fake Profile
Pediatric dentistry Indianapolis – Fake Profile
Plumber Los Angeles 213-204-5988 – Fake Profile
Appliance Repair Compton- Fake Profile
Pritz Plumbing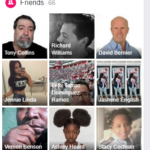 He is also friends with 2 of the profiles being used to fake reviews:
Ashley Heard
Tony Collins
This is what AAAAA Plus considers marketing services, which is on par with their design services. There is only the phone number to call them by. The contact us form redirects to the Youtube video. That is one way to get viewer counts up I guess. For social media, the only icon that is correct is for G+. The icons for Facebook, Yellow Pages and Yelp are wrong. It has to be the fact that they are using a free WordPress theme and couldn't update and select the correct icons to use. The reviews listed on their website, they are fake too. All five images are stock photos. At least they took out the watermark this time or didn't use a celebrity or a mug shot. That is an improvement.
AAAAA Plus is the ringleader in one part of a review fraud network that is able to connect 10 business together. The also managed to post fake reviews on their Google listing too. Sarah Lively reviewed them, Affordable Appliance+, and Detroit Seafood Market.  AAAAA Plus was missing their address on Google, so we corrected it for them for now.  Maybe Google will delete the profile once they determine that AAAAA is falsifying reviews as part of their SEO services. Time will. The FTC will need to perform their investigation first.
Update 11/11/2017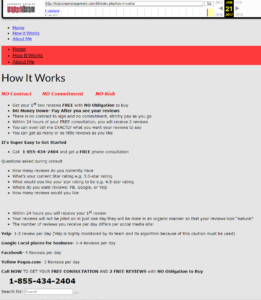 I was provided proof that AAAAA Plus is offering fake reviews under the business name 5 Star Rep Management. One of Shantae Moseley's former clients provided the offer of services and email correspondence in an email to a reporter I have worked with. Shantae and I have been engaged in the oddest communication. I was told to do something better with my time like feed hungry children, work with the homeless or get my dick sucked. She proceeds to say, "Your such a loser, wannabe reporter, who is wasting his time harassing innocent people over stupid bullshit." I ignored her email and two days later she emailed me again claiming that I hacked her website and that she has proof. She also accused me of spoofing my number and pretending to be an NBC news reporter. It was the same reporter that sent me the flier that contacted her. I was accused of having my girlfriend call and pretend to be a reporter as well. This could have been any number of reporters working on the story. I countered her claims and sent her proof of the reporter's story she claimed I was pretending to be.
Here is the WBM archived page of 5 Star Rep Management. It clearly spells out, you tell us what you want to say, what star rating do you want, where do you want the reviews posted and the limits on how many reviews can be posted by day per platform to avoid detection. This is why Shantae Moseley is upset. This is the proof that she is connected to Detroit Seafood Market, Immediate Response Plumbing, and countless businesses.
Please follow and like us: